Brief:
For more than 2,700 attendees, Hampton aimed to create a nontraditional corporate conference at their biennial Ultimate GM Huddle in Orlando. All activities and engagements for the General Managers needed to encompass Hampton's unique company culture, Hamptonality and reinforce the conference narrative of happiness and play. The launch of Hampton's 100% Happiness Guarantee and personalized brand touch-points inspired attendees to take the huddle's momentum back to their hotel teams.
Role:
Graphics Lead, Senior Graphic Designer
– Workflows & project mapping
– Branding development
– Environmental, print & digital design
– Activations & engagement ideation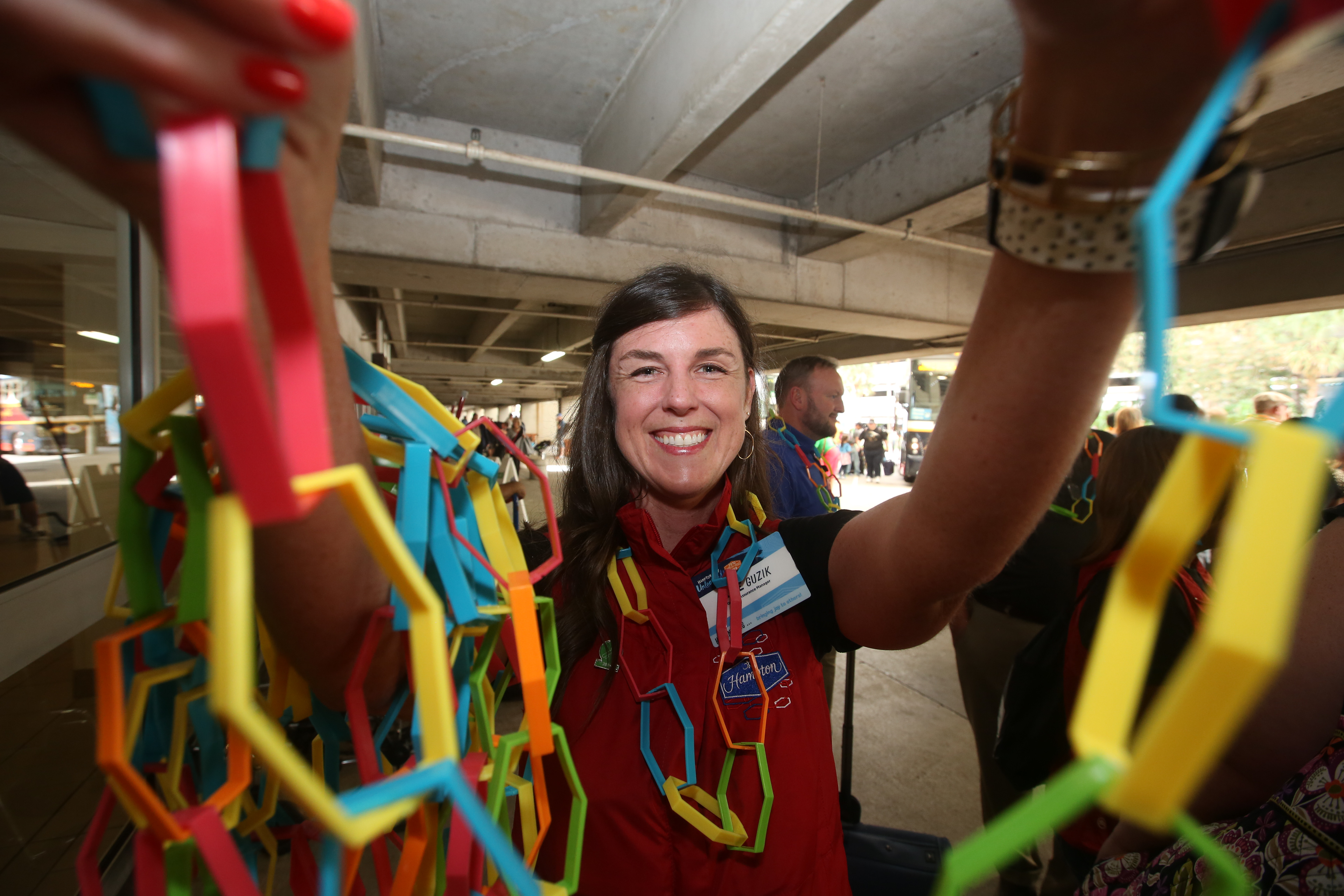 Developed creative strategy, theme design and event messaging, to build excitement and reinforce brand culture.
Designed and launched an interactive campaign platform which enabled attendee registration, captured crowdsourced content and furthered interactions with onsite digital activations.
Integrated custom digital elements, including a vending machine with facial recognition technology, digital postcard kiosks and playing cards encouraging acts of kindness.
The huddle closed with a mini-music festival, complete with three genre-themed stages, a full lineup of performers and ancillary entertainment that reinforced the music thematic.